Well, well, look what I found:
Remember my post about the
game plan
 for my bathroom? I really wanted a ladder for the space to as a stylish way to hang a few hand towels and other little things we might need in the bathroom. I found one this weekend while visiting my sister in Lancaster. There is a house that we pass on the way to my sister's that has hundreds (no exaggeration) of old windows and other random junk in their yard. Of course, that's like the jackpot for a cheap DIYer like me, so we stopped by. Lucky for me, they had a few ladders like this one and I was able to buy it for $15! (Talked her down from $20. Oh yeah, I drive a hard bargain.) Out of all the things I've bought for my house, besides my
statement piece
, this one is my favorite. It captures the
feel
I'm going for in my home (and no, that feel is not old paint shop in case you were wondering.)
This
really tall
 little beauty needs some loving, as in, a good sanding and maybe a few coats of a water-based polyurethane to bring out the wood tones. There's just one too many different colors of paint on her for my liking, so once they're sanded out, she'll be perfect.
In other news, we bought a mirror at Lowes for the bathroom. Originally, I planned on thrifting a cheap, unique mirror, but we came across this one marked way down on clearance at Lowes, and I'm totally loving the shape of it.
(Yes, that is my garage filled with lots of old barnwood for my various projects. Yes, my husband gives me the stink eye because of it.)
And how do I like the color of this mirror? Umm, not so much. Black with red undertones? I don't think so.
I'm planning on painting the mirror frame and then doing an antique glazing treatment on it to make it look weathered and well, antique. Something like this:
I've finally chosen my paint colors, Olympic Whispering Wind and Quill, which I'll have color-matched in Valspar paint (that covers better with less coats).  You can't tell in this picture, but they are very neutral beiges that are almost gray. LOVE them.
And finally, the lighting. Thanks to some suggestions by our awesome readers (who knew to look at outdoor lighting??!!), I've narrowed down my choices to this large bronze wall-mounted light fixture that is actually meant to be outside. It's from Lowes and costs $39.98. I really adore everything about it, but I'm not sure the color is exactly the feel I'm going for.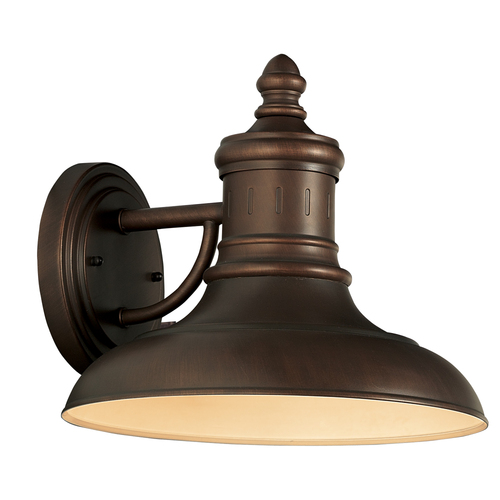 My second choice is this Raw Steel outdoor wall sconce from Lowes. It costs a little bit less than the other light $24.95, but is smaller. The color is definitely in the cooler tones.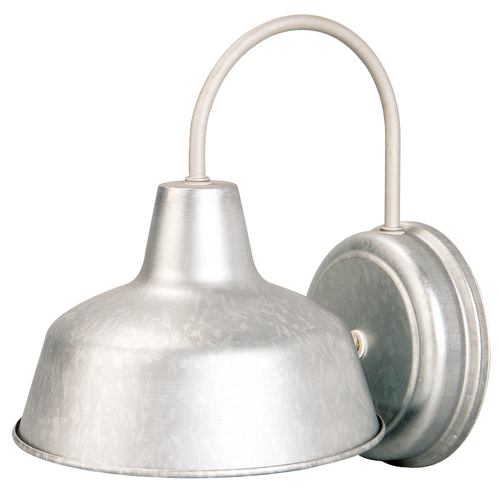 Lowes
So, now, will you help me?  The finish of the light will really direct the direction of the other decorative items in the room (bronze= browns & creams, silver = gray, white and black). It's your chance to tell me what you think would work best in my bathroom redesign.
Create your free online surveys with SurveyMonkey, the world's leading questionnaire tool.
Thanks so much! My husband tried to sneak his own decorative touch into the bathroom, hoping I wouldn't notice.

Sorry, babe, the Phillies hand towel is oooooutta here!  Nice try.
Happy Monday!