With the return of Spring comes the dreaded Spring Cleaning (at least, it's dreaded for me)!  One of the most satisfying cleaning habits for me is window cleaning! There is nothing like a window that's smeared with dog drool, kids fingerprints, snow residue and all sorts of other things being cleaned to reveal the sunshine and the beautiful outdoors. Today, I'm sharing three tips from a professional window cleaner that will make cleaning windows so much easier and a whole lot more satisfying!
Most of you don't know this, but my hubs owns a company called Jackson Home Services that specializes in residential and commercial window cleaning. He cleaned windows professionally for 4 years before taking another job (darn that the economy tanked!), and now runs his window cleaning business on the weekends. He has generously offered to share his "insider" secrets with all of you, just so you don't dread the process any more. 🙂
Honestly, this one makes all the difference in a window with streaks and without streaks. You can find these at
Lowes
or
Home Depot
for cheap, and you won't regret it. My hubs does a tricky "S" move with his squeegee, but for your purposes, after getting the window wet, running the squeegee across the window from one side to the next will work.
Tip #2: Don't use Windex!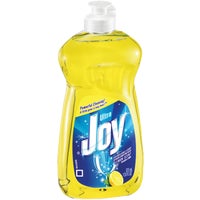 It's silly to spend all that money on window cleaning solutions when the pros just use an ounce of Joy Dish Soap (or any other dish soap, but my hubs prefers Joy) in a bucket half-full of warm water. Dip a towel/cloth in the water and wipe it all over the window and then use the squeegee to clean it off.
Tip #3: Use a Lint-free Cloth & Steel Wool to finish it off!
After using the squeegee, take the lint-free or microfiber cloth, and wipe around the corners and base of the windows to dry any remaining water. If you encounter a stubborn spot on the glass, like a paint splatter, screen residue etc, rub it with a piece of steel wool to remove. Make sure your window is wet when you do this! Don't worry, this won't damage or scratch your glass, but will easily remove the spot. Then, start over with the squeegee.
Tip #4: Hire a Professional to make your life REALLY easy!
(Bonus tip from ME! :))
If you're in the Bucks, Montgomery or Chester county areas, consider hiring Jackson Home Services to completely eliminate the windown cleaning hassle. My hubs is super resposible, courteous, honest and polite. (And I'm not biased at all!) He does a great job, can give you references,  and is offering 20% off for all RHBC readers.  To schedule a cleaning, email Kevin Jackson at
jacksonhomeservices@gmail.com
with RHBC20 in the title.
Happy Spring Cleaning!