These are our good friends, Dan and Steph:
 They are always good for a laugh, strange health-food items and a helping hand. Not only that, they have really big hearts. Recently, they decided to start a non-profit organization to help rescue young women from human trafficking. It's called
Worthwhile Wear.
 Here's what Dan and Steph have to say about it:
Worthwhile Wear exists to rescue and restore girls from forced prostitution, and more importantly help prevent girls from ever entering it. We target highly trafficked areas both internationally and domestically, and offer women the opportunity to overcome two primary factors which are at the root of sex trafficking; poverty and lack of education.
This solution is offered through vocational training centers which teach women how to make wears, such as jewelry, handbags, and clothing, which are sold to provide them employment. Additionally, the women are offered free education, a safe place to stay, and restorative programs geared toward encouraging personal growth and re-establishing self-worth.
A big part of their mission is to
provide items that these women produce
, to us, here in the States. The women are given a fair wage (30-40% higher than the average paid person in their area) so that they can protect themselves from ever having to go back to their old lives. And the stuff is gorgeous!
But here's where we come in:
Dan and Steph and the board of Worthwhile Wear are hosting a
huge kick-off party
for their new organization on
November 17th at Calvary Church in Souderton at 7 PM
and they've asked us to decorate. Yee-haw! Using our talents and what we love to do to help others is our idea of a good time (we like to call it a "
Helping Hobby
"). The theme of the night is "Celebrating the Richness of India", and we can't wait to try out some fun ideas.
We're planning on incorporating this
Indian Paisley Damask Stencil
from Royal Design Studio in some fabric wall treatments, and possibly some art.
We, of course, want to include the rich, vibrant colors of India like you see in this 
Inspiration Mood Board
from Limn & Lovely. Don't those colors knock your socks off?!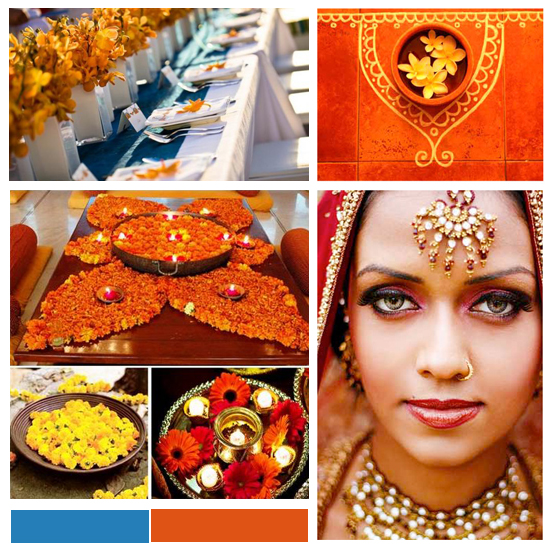 Did you know marigolds are one of India's national flowers? Were going to try and get our hands on some for a splash of color on the tables and around the room. This
Inspiration Mood Board
from Marigold Events inspired us to add in some fun yellow and orange tones!
Here's where YOU come in:
We are hosting a table of 10 at the event and want YOU to join us! Wouldn't it be so fun to hang out with fellow blog junkies, while supporting an amazing cause and experiencing the culture of India? Tickets and more information can be found here. Make sure you let us know that you'll be there, so that we can be sure to save a spot for you. Hurry to buy your tickets!

 If you can't make the event, then go ahead and start your Christmas shopping on their
website
! Don't want to come to the event or shop, but still want to help? Donate
here
to help save young girls and give them the hope for a future.
————————————————————————————————————————–
We are so excited about Worthwhile Wear, and so proud of our friends, Steph and Dan! We hope to see you at A Worthwhile Evening in a few weeks!
Want more EC2?  Use the icons below to follow us!